Today started off with breakfast at McDonald's. We woke up late this morning, and by the time we got in the car, we were already 20 minutes late for Sunday School. So, we decided to go eat breakfast, and then be early for church. H&H had never been to McDonald's before, and they loved it. We had the indoor playground area to ourselves, and they ran around it a million times. They're still too little to play on the playground, but they loved the bright colors and the kiddie songs that were playing through the sound system. Here are a few pictures that I took while we were there. You can click the pictures to make them larger.
After breakfast, we went to church and got our church directory pictures that we had taken last month. Some of them turned out really cute, see?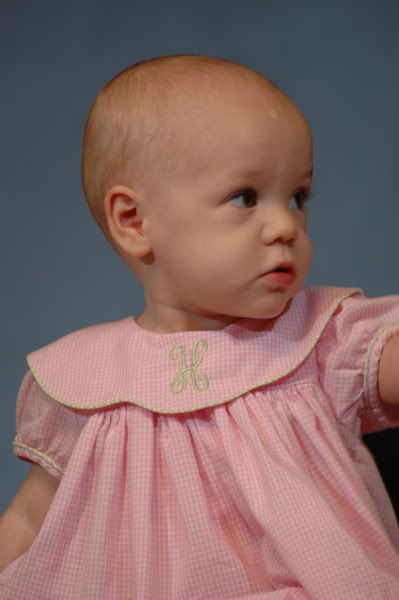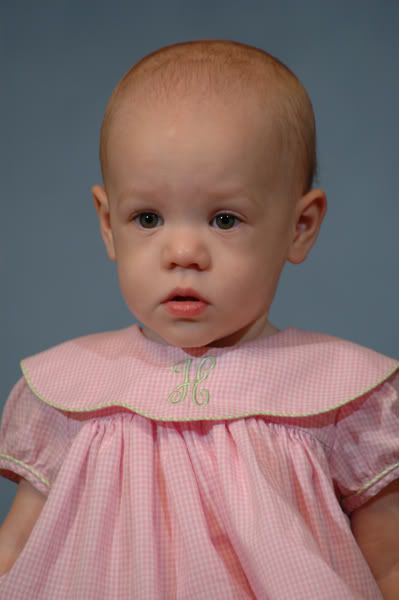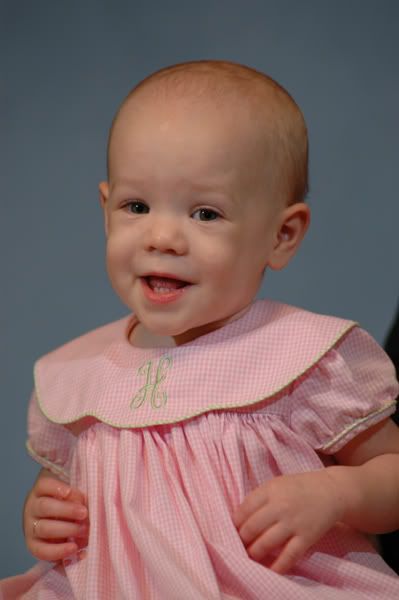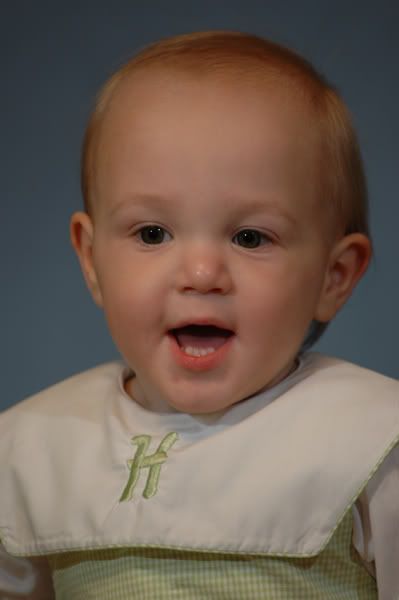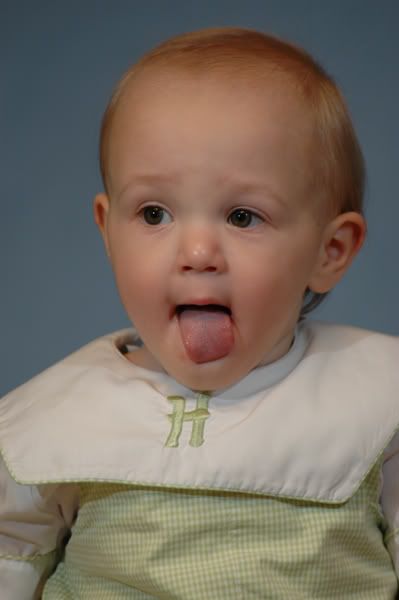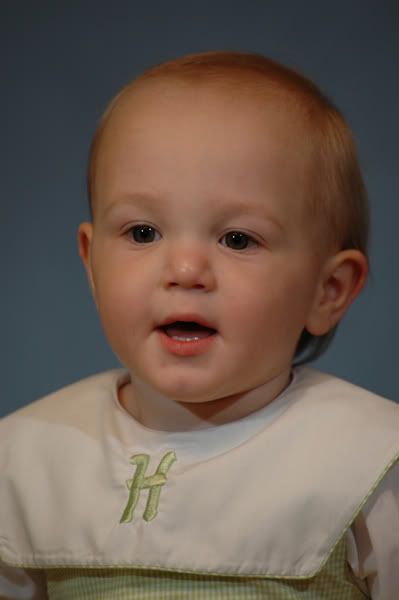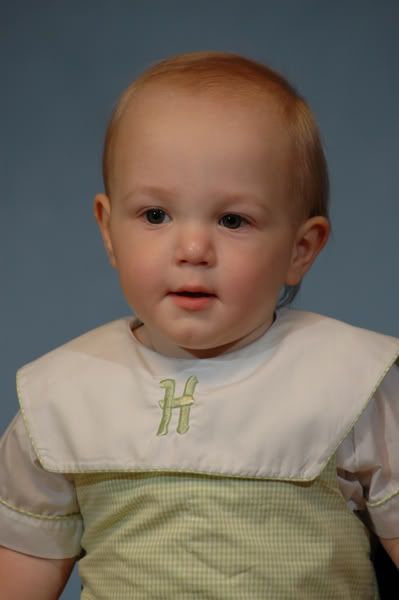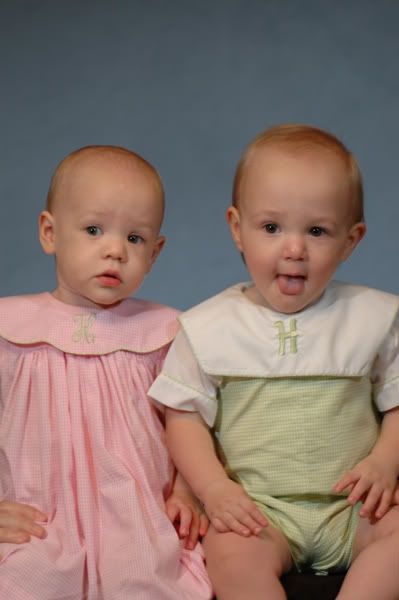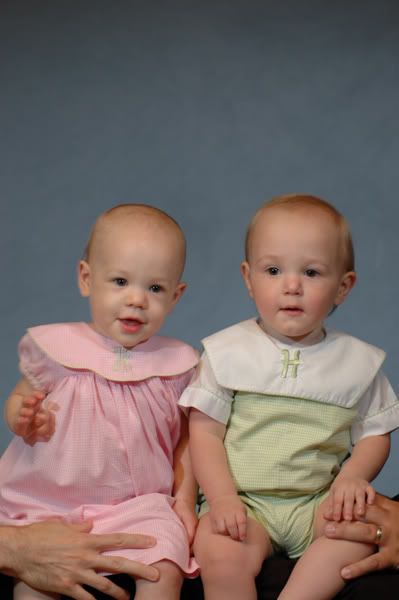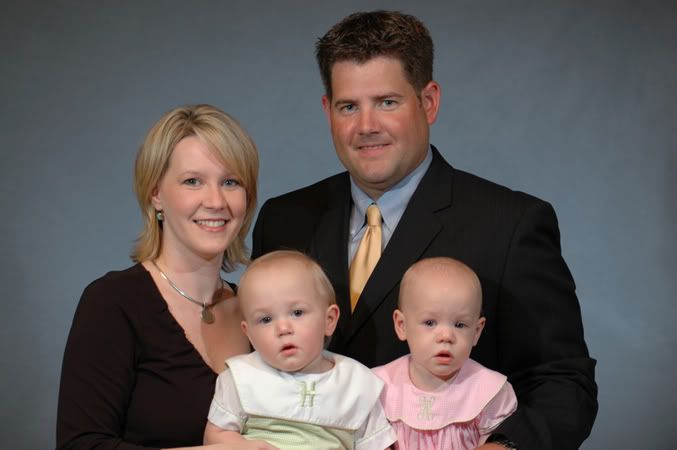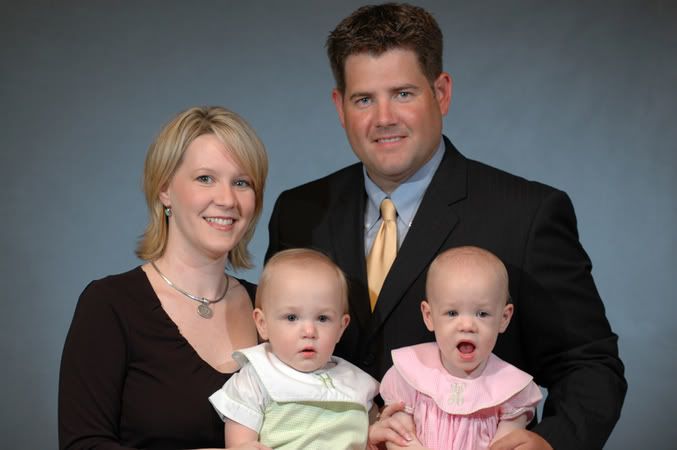 Then after their naps and Jay's soccer game, we went to our friend Dalton's 4th birthday party down the street. The kids had a blast and loved the dinosaur cake and ice cream. Most of all, they liked playing with this bat (Dalton's daddy is a baseball coach):
And here's a cute picture of Hank.
I hope that's enough pictures for y'all! Hope you enjoy them...